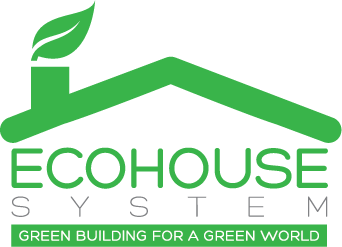 ECOHOUSE SYSTEMⓇⒷ
HARMONY BETWEEN YOU, YOUR HOME AND NATURE
ECOHOUSE SYSTEMⓇⒷ is the ecological construction system based on framed modular blocks with which to create architectural works of all kinds, at every latitude and in all conditions in a fast, economical and green way.
ECOHOUSE SYSTEMⓇⒷ summarizes all the characteristics of the most functional construction systems: the anti-seismicity of Japanese dwellings, the natural ventilation of the Roman hypocausto combined with the Persian windmills, the use of the solutions of the Unité d'Habitation of Le Corbusier. This allows to create buildings united by the search for the highest quality at the lowest cost.
For ECOHOUSE SYSTEMⓇⒷ building in a green way means not only using eco-friendly and natural material, but using the construction material present at the site of construction with local labor.
"According to Anassimandro, knowledge is an act of respectful rebellion,
but profound, against habits and knowledge of the present."
MODULAR JOINT CONSTRUCTIONS
The clay bricks and concrete blocks of ECOHOUSE SYSTEMⓇⒷ have dovetail joints for a perfect chaining that, allows to build buildings halving costs and times, thanks to the extreme simplicity of laying.